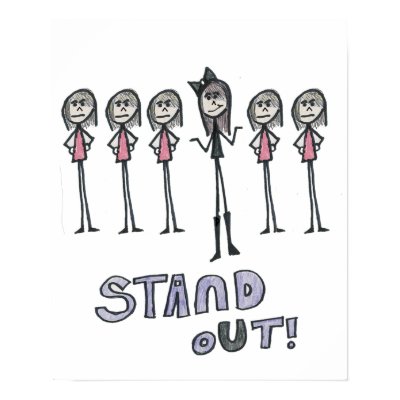 I hate to conform. Why should stereotypes define my behavior, and why should I live up to others' expectations of how I'm supposed to be? I want to be my own person, without being labelled. Conformity and sexism, its everywhere I look! Few days back in school, we were just hanging around in school the Physics teacher is trying to play cricket, so obviously, everybody is gathered around and laughing.
There is this junior girl standing a few steps ahead of us, also cheering, with all of us, and then her boyfriend walks by, talking to someone else. Maybe she saw him, maybe she didn't, I don't know, but she starts jumping and hooting more loudly, clapping her hands wildly. We all laugh a little bit, and Navya says, 'Can she chill? Her boyfriend's right here, can't she act a little sophisticated?' And I ask her, 'So what if her boyfriend's here?' Navya raises her eyebrows like its painfully obvious. But that's conforming, I tell her. You're supposed to conform, she tells me. That's why norms exist. But I don't agree, and I tell her that. We move on.
Some time back, I had this white poster, and all it had were small black squares in it. And between all those black squares, there was a red circle, and all that poster said was, stand out.
But however much I want to stand out, I want to be a part of the group too.
There is an inborn defiance in me, to break the stereotypes- but there is also the longing to fit the shoe and be accepted. I want independence and be capable of self-sustenance- but yet, do we not all, want to be a part of something that's bigger than us? Can you have both the things at the same time?
Would revolutions have taken place, if everybody conformed? Would we have Lady Gaga, would we have known the earth was round and not flat? Would we have rock music, or feminist icons?
Not conforming stands for something bigger. It's an expression of striving for individual identity, a desire to be different. There are people we look at, and get inspired, about how they changed the world, revolutionized the attitudes.
There is a wonderful line from P.B. Shelley's Ode to the West Wind, ' Drive my dead thoughts over the universe, like withered leaves to quicken a new birth! And, by the incantation of this verse, scatter as from an unextinguished hearth, Ashes and sparks, my words among mankind!'
But then, I don't want to be rebel without a cause! What if I like some of the norms? Or don't mind following them?
Like, I don't mind chivalry- but the absence of it should not affect me. And till what level is chivalry
chivalry,
and not plain superiority complex and arrogance?
I've always been underweight and looked smaller than other people my age, giving all my male friends something to joke about, but that doesn't mean I'm incompetent or irrelevant!
I have always admired really strong, female characters, like Erin Brockovich, or Sue Sylvester from Glee.
And then there's always Madonna, who completely redefined feminism.
I saw Dirty Picture, and although the unabashed portrayal of women as sex objects would leave any self-respecting woman fuming, the character of Silk, played by Vidya Balan, is in your face, bold, unapologetic, and in some twisted sense, empowering.
It's actually quite a good movie, with double meanings in every line, and Vidya Balan, obviously, steals the show, with strong screenplay by Rajat Aroraa.
And on that note, I shall leave. :)